The world's most incompetent "security" agency did it again, and wait till you see what it did. The gist of it:
Eleven passengers strolled through a security lane without being screened at Kennedy Airport early Monday after Transportation Security Administration agents left the area unsupervised, law enforcement sources said.

There was no one present to operate the magnetometer and the X-ray machine, or to do pat-downs and secondary screening….

Instead of following protocol and notifying Port Authority cops, it took the TSA two hours to tell police about the frightening breach, the sources add.
Just how horrible was this security breach?
The unscreened passengers — three of whom set off a metal detector — didn't even have to take off their shoes to get through security, according to a photo of two of the men obtained by the Daily News.
Oh, God. They didn't even take off their shoes. What is the world coming to?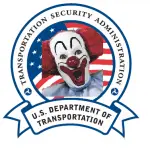 Of course, the TSA immediately fixed everything, right? Er, wrong. Remember, no one good, decent, honest, competent, moral, ethical or intelligent has ever been employed at TSA in any capacity whatsoever. We call that the Fundamental Law of TSA. Rather than fix anything, these bozos continued screwing up by the numbers.
Rather than notifying the police, who are specifically trained to handle those situations, the TSA used its own agents to search for the unscreened passengers.
Well, that will lead to the usual "security" crisis: bureaucratic turf battles! Did it? You betcha:
"The TSA tried to mitigate the situation by sending their screeners through the terminal in violation of all the protocols," a source said. "The protocol says law enforcement is immediately notified."
As you might imagine, TSA's brain-dead trust was not successful in suddenly repurposing themselves as Emil and the Detectives. When they realized that they couldn't find The Unclean the unscreened, they finally sent up a signal flare to the real cops.
Well, Port Authority cops.
But regardless of which cops they were, that received this belated notice from the screenergarten, it was too late.
When they were finally alerted, Port Authority cops flooded the terminal equipped with surveillance photos of the travelers, but none of them could be found, the sources said.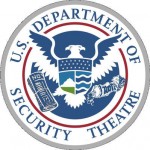 To us, the take-away from this is this: TSA's passenger-harassment game broke down for a period… and nothing happened. That's because targeting every single passenger as a terrorist threat, because the nation doesn't have the stones to actually target the known wolves of actual terrorism, is not doing anything but pretending to provide security.
It's security theater. But the joke is on us, as a nation, because after 15 years of uninterruped failure by TSA, the most brilliant North Star of incompetence in the entire Milky Way of incompetence that is fed.gov, the rubes demand their security theater:
"It's scary that people could just walk in like that. It's seems like something's out of control here," said Marie Ruiz-Martinez, 49, of Connecticut, who was at the airport to see her niece off to Puerto Rico.
No, it's stupid that everybody can't just walk in like that.
But somehow, even the ever-expanding purulent cyst of failure that is TSA has come to be comforting to our increasingly uneducated people. Prognosis: we're getting more of it.