The Atheist Criminal Lovers' Union and other pro-criminal legal adventurers and murderer groupies have shut down Mississipi's Death Row with lawsuit after lawsuit claiming this chemical or that is inhumane to their beloved baby batterers and axe murderers.
Mississippi comes back with a triple threat: the gas chamber, Old Sparky, and that perennial favorite, the Firing Squad.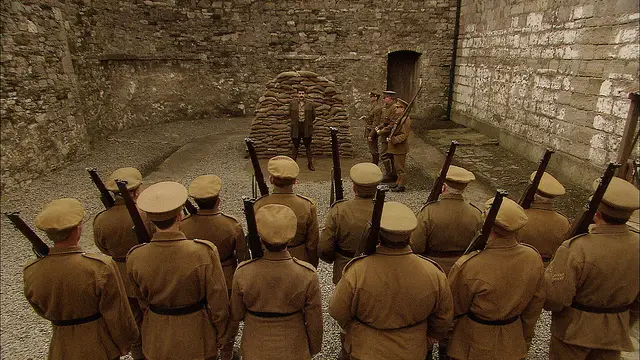 Are you thinking what we're thinking?
But alas, they have to get the bill through the legislature and signed by the Governor before they can post the sign-up sheet in Jackson.
JACKSON, Miss. (AP) – Mississippi lawmakers are advancing a proposal to add firing squad, electrocution and gas chamber as execution methods in case a court blocks the use of lethal injection drugs.

Republican Rep. Andy Gipson says House Bill 638 is a response to lawsuits by "liberal, left-wing radicals."

The bill passed the House amid opposition Wednesday, and moves to the Senate.
"Passed the house amid opposition." What the hell kind of sentence is that? It's what a reporterette writers when her heart was with the opposition, but she doesn't want to mention just how token it is.
Lethal injection is Mississippi's only execution method. The state faces lawsuits claiming the drugs it plans to use would violate constitutional prohibitions against cruel and unusual punishment.

Mississippi hasn't been able to acquire the execution drugs it once used, and it last carried out an execution in 2012.

The Death Penalty Information Center says of the 33 states with the death penalty, only Oklahoma and Utah have firing squad as an option.
via Mississippi considers firing squad as method of execution – WLOX.com – The News for South Mississippi.
And of course, the reporterette doesn't mention that the "Death Penalty Information Center" is a pro-criminal advocacy group, whose spokespeople would gargle in the blood of murder victims if only they could.
Frankly, nothing we see from the criminal class (or their groupies in the defense bar) suggests that the death penalty is too common or too speedy.
And think of the tourism potential. Hey, get Larry Vickers to run the squad and auction off the privilege of being in the squad — you'd get humane executions, and guarantee the solvency of the state pension system.