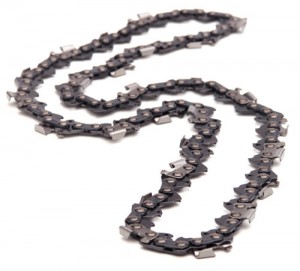 OK, this is a moldy oldie from March, 2016, but we don't recall using it before. If we did, well, the refund window is on your left. We found it on the priceless, entertaining Hey Jackass!
It was a "death investigation," which is the LE term for something that could be homicide, suicide, natural causes, or remain in the "beats-us-with-a-stick" category. If this is a suicide, well… this method of suicide is innovative.
A man was found dead Saturday evening with traumatic neck injuries apparently caused by a chainsaw in the South Shore neighborhood.

The 34-year-old man was found in an apartment building in the 7100 block of South East End Avenue about 5:55 p.m., according to Chicago Police.

According to a police report, the man was found with severe neck injuries, with an electric chainsaw lying near his neck.
Most people don't have chainsaws in apartment buildings, unless they've just been watching Scarface (the 1990s one) and came away with some ideas.
On the other hand, if it's a suicide, you have to admit that cutting one's throat with a chainsaw is epic. Epically messy, anyway.
Well, one way to stop the whisperings of the snakes in your head is to saw the head off.