Mostly, retro black rifles have been the province of individual builders and small gunsmiths. In the last year, Troy and Colt have gotten into the game with their respective carbines (Colt's isn't cataloged yet, but they've showed it; Troy sells GAU-5 and XM177E2 clones). But a company in Texas is offering something different from the CAR-15 variants that Troy is selling and Colt has promised (but not yet cataloged): M16A1 rifle clones.
Built with original M16A1 parts on a Brownell's M16A1 lower (something that Nodak Spud OEMs for Brownell's), the firearms match the profile and details of the iconic Vietnam-era rifle.
Say hello to My Little Friend:
Yep, that's a semi M16A1 with a (very real) M203, available in several states of NFA-ness (registered Destructive Device (DD), parts to register yourself on a Form 1, unregistered non-DD 37mm launcher or dummy). We believe the 203 is an LMT.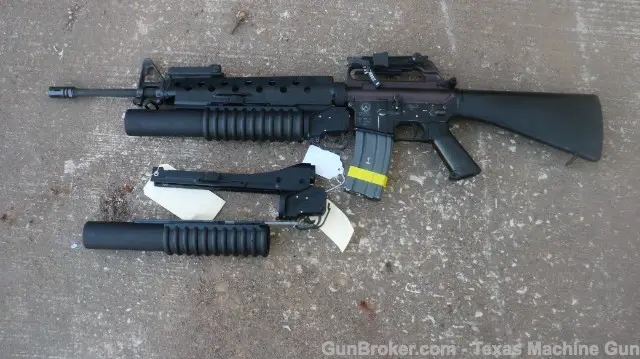 Here's the Tony Montana view:
They are asking a rather mainstream $3,300 for the DD version. Sure, you could build it for less if you took your time and scrounged parts. But not for a whole lot less.
Texas Machine Gun & Ordnance is working to launch a full line of clones, plus other fun stuff (like flamethrowers).
Their website is currently an early-days work in progress. But they have several auctions on GunBroker. Among them is an upper modeling the short Colt carbines from the classic caper movie Heat, a non-NFA "XM177" tribute (which uses a later barrel, the wrong diameter at the front sight base, unfortunately), an IDF Clone, and an "M4 GWOT Home Starter Kit" that shows they have a sense of humor (emphasis ours):
Texas Machine Gun & Ordnance "GWOT Home Starter Kit". This is as close to the off-the-rack, sign the DA2062, M4 many of us were issued in the Global War on Terror. The rifle has a complete kit of Knights Armament rails, MaTech BUIS, and engraving to match an M4. The barrel is a 14.5 pin & welded extended A2 flash-hider, to make it non-NFA. For maximum authenticity, the package also includes a crisp, refreshing can of Rip-It energy drink, reflective belt to ward off all dangers, USGI 30rd magazine, and case. All items are new, except the BUIS, which shows some handling wear.
We laugh now. In 2116 collectors will be haggling over genuine reflective belts. (But will they be haggling in Arabic, or Mandarin?).
Here are a couple examples of their base M16A1 clone, priced at $1,225 plus $50 shipping to your FFL: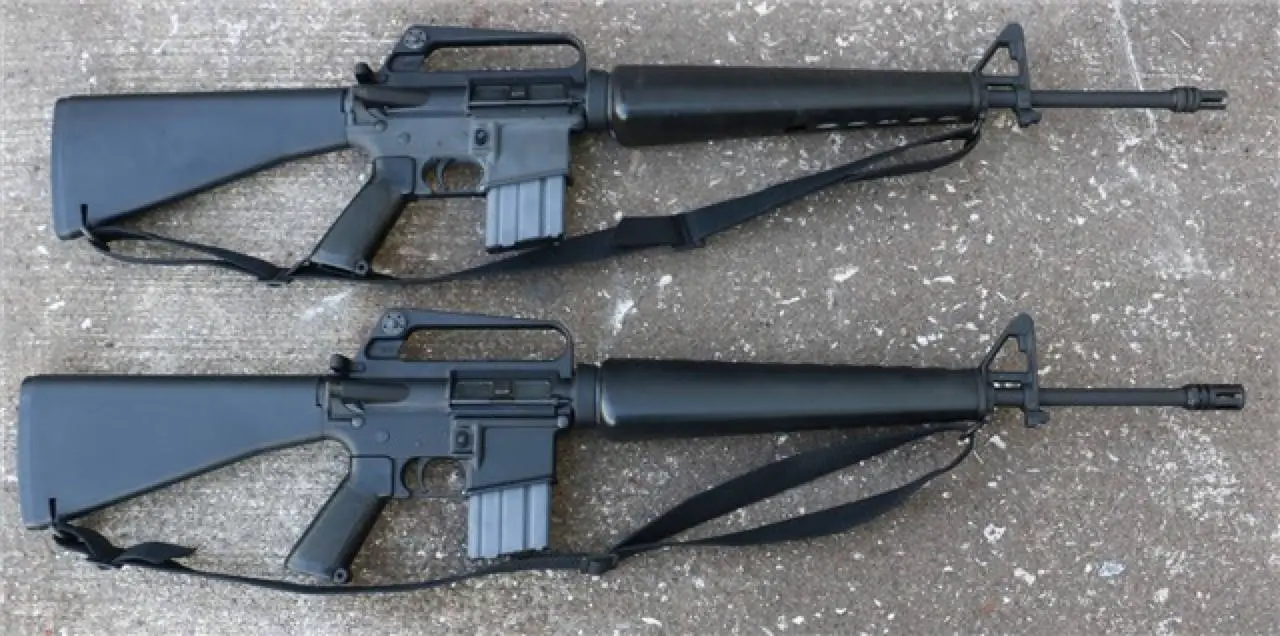 Their description:
This is one of Texas Machine Gun & Ordnance's new retro rifle line, that's a SEMI-AUTO ONLY M16A1 replica (it's not a machine-gun). It is available with either a grey A1 style lower, or a black one that is engraved to match a USGI M16A1. It is also available with your choice of a duckbill, 3 prong, or M16A1 flash-hider. Stocks are used by in excellent condition, and all internal parts are brand new, with Sons of Liberty Gunworks' BCGs. Gun comes with one 20rd magazine, sling, and case.
Here's the receiver, showing the Brownell's lower with TXMGO's added crest and engraving.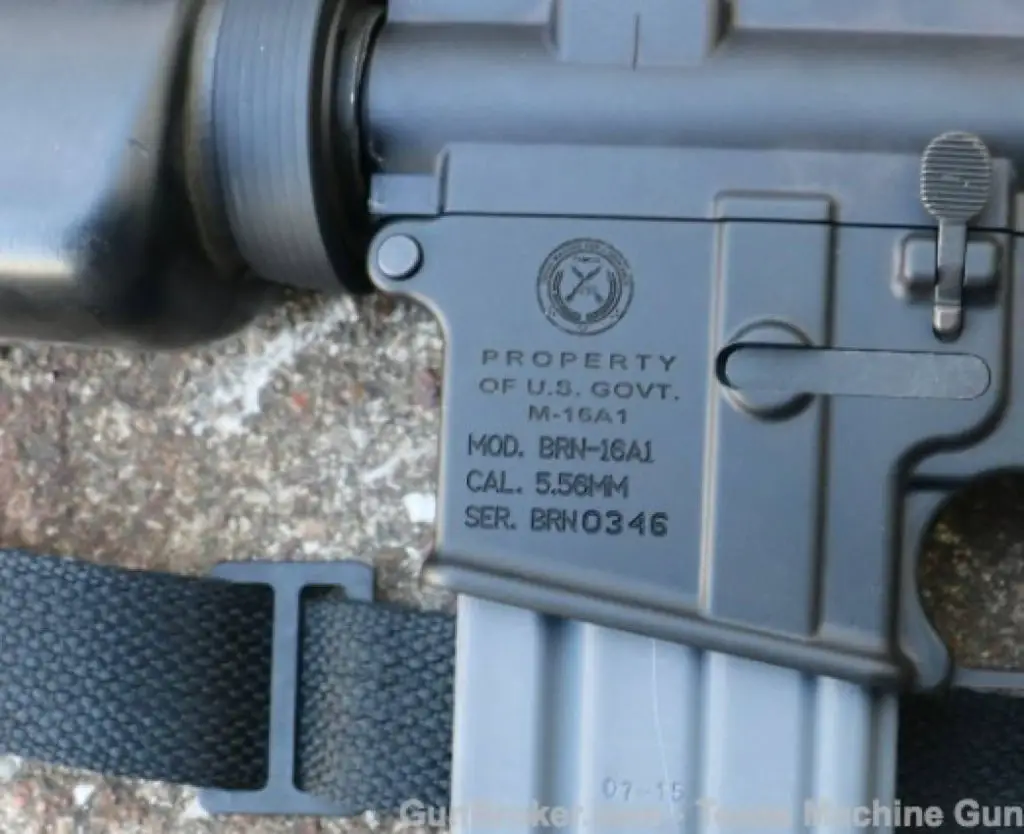 For those of you still in the clone market, here's a viable alternative to build-it-yourself and local armorer builds.