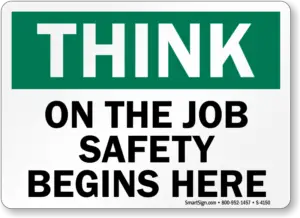 Sometimes, words fail. This range accident is one of those times.
The father who accidentally shot and killed his teenage son at a Florida firing range on Sunday has spoken out, saying that it was his 'operating error' that caused his son's death, not the gun itself.

William Clayton Brumby, 64, was shooting with son Stephen J Brumby, 14 at High Noon Guns in Sarasota when he accidentally fired backwards and fatally wounded his son.

'The gun didn't kill my boy. I did,' Brumby told CNN Monday. 'Every round in the gun is your responsibility. When it fires you need to stand to account for it. That's what I've spent the last two days doing: accounting for my operating error.'
Read that last paragraph a second time, please. We did.
This is a guy who, in the aftershock of having done absolutely the wrong thing, is now doing absolutely the right thing. In the middle of his ocean of heartbreak.
Mr Brumby told the channel that he had taken his son and two of the youngster's six siblings – his 24-year-old brother and 12-year-old sister – to the range that day just as he did every other month.

The family has always trained their children to fire weapons from an 'appropriate age,' he said.

'We wanted our kids to be aware of guns,' he explained. 'I wanted them to be comfortable around them and understand them.'

But it was at one of these routine visits that disaster struck: A hot shell casing, newly ejected from a gun, bounced back into Brumby's shirt.

'Brumby then used his right hand, which was holding the handgun, in an attempt to remove the casing,' a police statement later said.

'While doing so, he inadvertently pointed the firearm directly behind him and accidentally fired.'
That's what the cops said. And Brumby?
'It was a very freak accident. I made a mistake,' he said.

'It doesn't take but a split second for something to go wrong…"
Boy, isn't that the truth.
Clayton Brumby also took the time, on the TV, to tell the world what a person his error had cost the state of Texas, the country, and the human race.
But the grieving dad didn't just talk about his son's death – he also talked about his life, and his hobbies, which included not just shooting, but also bass fishing, tennis, and playing piano at church.

Stephen was also 'sweet' and a hard worker at home, he said, helping out with the family and acting as both caregiver and friend to his youngest sister, who has spina bifida.

His father also hoped that once he finished homeschooling with his mom, Stephen would go on to college like his older brothers – and if he had, Brumby said, he would have gone far.

'He had a heart that was bigger than he was,' Clayton Brumby said. 'He was always thinking outside the box.'
via Florida Father blames his 'operating error', not gun, for death of son Stephen Brumby | Daily Mail Online.
Please be careful out there. Like Clayton Brumby says, they're our bullets and we own every one. Naturally, the Brit reporters at the Daily Mail don't miss the chance to insult and abuse Brumby, so for once we'll tell you not to Read The Whole Thing™.  To Hell with a bunch of Piers Morgan wannabees.
So — what's the take-away from a case like this? We've seen guns aimed wild many times because a hot casing went in an open collar. Anyone who's ever been a range officer has to have seen it. It's one reason we like turtle and crew necks for the range, and one reason your grouchy old sergeant always wanted your sleeves down on the range, even when it's hot.
If you're the shooter, and you get a hot case, force yourself to secure the gun first. Very, very hard to do when you're being burned, but it's a life or death thing. If you're the coach or the next relay, always maintain your focus on the shooter's gun. If it starts coming towards you, block it,  or redirect it. It is, once again, a life or death thing.
And be conscious that such an accident can happen. That's probably the biggest single precaution you can take.