Remember the old Donovan song? Eh, unless you're like us, old enough to remember the introduction of that new "dirt" stuff, maybe you don't. The trippy 60s songwriter sang the very zen line:
First, there is a mountain, then there is no mountain, then there is.
First, there is a mountain, then there is no mountain, then there is.
To which we've always mumbled, "Don't take the brown acid…." (Sorry, another cultural flashback). Anyway, Donovan's flickering mountain is a bit like the various ATF letters explaining their attitude to arm braces on AR pistols over the last couple of years, since they first provided a Firearms Technology Branch blessing to the Sig Brace.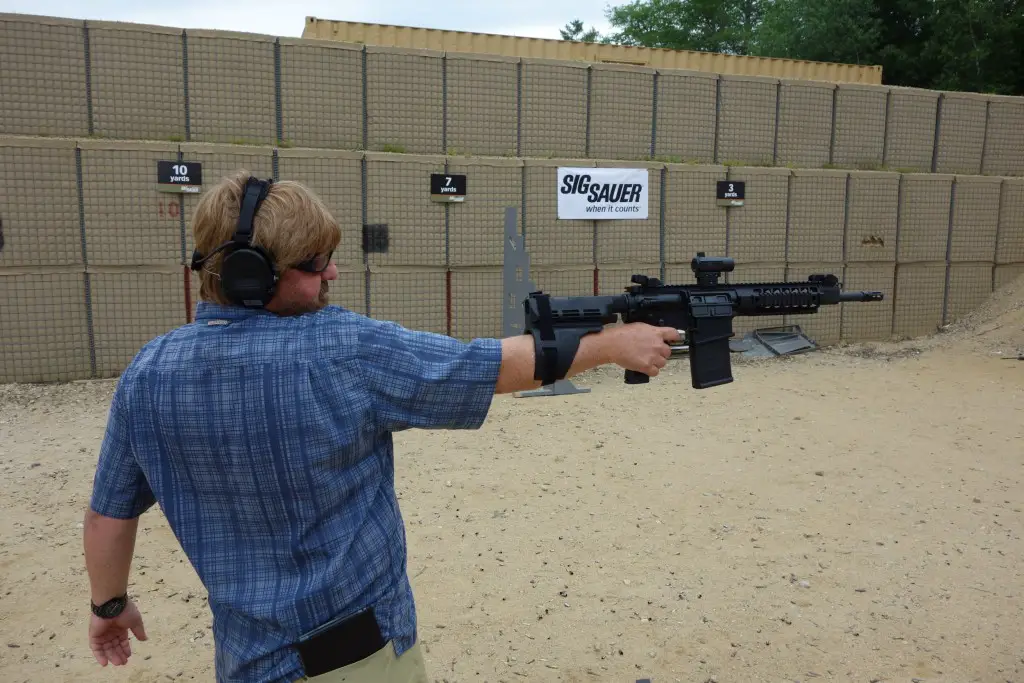 First, it was a stock that made the gun an SBR, then it wasn't a stock, then it was.
Then, it wasn't a stock that made the gun an SBR, then it was a stock, then it wasn't.
We're not sure what to make of the ATF apparently taking up the recreational herbs and spices of the Sunshine Superman his ownself, but we've been whipsawed by the letters and haven't written about them. Regulatory stuff is kind of boring, at least until ATF shows up looking for someone to feed their stats machine and settles on you. (And trust us on this: every Federal law enforcement agency has a stats machine, and it looks just like the one in Fritz Lang's Metropolis.)
Fortunately, the Prince Law Firm's blog has been on it, and these guys are, like, real lawyers with bar cards, and ostentatious diplomas, and continuing education credits, and everything. Adam Kraut, Esq:
Well, it appears very clear that FTISB and ATF as a whole are paying very close attention to what people are doing and how they are utilizing products, including reviewing internet postings, pictures and videos. All of the stabilization/cheek enhancement products on the market have a legitimate purpose and have assumedly been approved by FTISB at some point. But, it appears that some individuals are not looking to purchase these products for their legitimate purpose and use and instead intentionally intend to misuse them from the moment they are purchased.

As was noticeably absent in the letter discussed in my blog post Cinderella and ATF's Determination: The Fairy Tale of an AR Pistol to SBR through Magic, this letter does mention intent, in fact several times.

ATF didn't appreciate people purchasing various stabilization products/cheek weld enhancements for the purpose of avoiding the payment of the NFA tax (which could constitute tax evasion). This is why the intent aspect, as stated in the definition, is important. If an individual purchases one of these products intending to use it in the manner for which it was made and then misuses it, as ATF previously held in the Bradley letter, he/she has done nothing illegal. There is no law dictating the end use of a product. However, if an individual purchases one of these products to install on their pistol and intends to use it as a faux stock, he/she has very clearly created an illegal SBR.
We think the consigliere has done a good a job as anyone can hope to of reading the ATF tea leaves, so we'll leave it at that (do go Read The Whole Thing™).
Now, we'd like to make some comments about the ATF technology evaluation process in general. Kraut notices that they did something they usually don't do, explicitly warn that this paper really isn't worth more than the paper it's printed on. He quotes commentary on the latest "brace" letter, this one to Thorsden Customs. What the letter itself (hosted at Prince Law) says, is:
In closing, we should remind you that the information found in correspondence from FTISB is intended only for use by the addressed individual or company with regard to a specific scenario described within that correspondence.
This is apparently new boilerplate. But the fact is, that is the nature of all ATF determinations. They are ephemeral, have no precedential value, and are only binding on citizens, not on the ATF. The ATF can, and does, overturn them at any time on nothing more than a whim, and the courts have rules that these will-o-the-wisp whims require near-absolute deference.
Finally, a couple of exit thoughts: If the ATF didn't take an elephant's gestation to process SBR paperwork, maybe so many people wouldn't be looking for an end-around. Want to increase compliance with the law? Make it easy and convenient. If somebody's not making it easy and convenient, maybe they're not really interested in increasing compliance with the law.