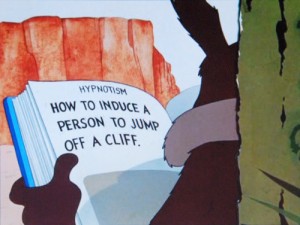 Each of these is either underway (yeah, we have a lot of books lying around spine-up), has recently been read, or is in the queue to be read. These are de minimus capsule reviews; if time permits, we'll link the titles to their Amazon pages later today
Gun books first, in alphabetical order by title; then war books, the same way, OK? We also have one survival-related book that's neither a gun nor a war volume.
Gun Books
Accuracy and Precision for Long Range Shooting, by Bryan Litz. This is on order, not here yet. We also sprang for a number of Litz's short articles on Kindle.
The Gun Digest Book of Firearms Fakes and Reproductions, by Rick Sapp. We thought this would be rather better than it is, but it's pretty disjointed — almost as if someone assembled a pile of essays into a book. Above all, it lacks any kind of a simple checklist for buyers, and while there's a lot of advice for sellers that might help them keep ethical, it's scattered here and there. An Appendix called "Data on commonly faked firearms" includes data on Winchesters, Colt percussion and single-action revolvers, and Sharps firearms — period.
War Books
15 Minutes: Curtis LeMay and the Countdown to Nuclear Annihilation, by L. Douglas Keeney. As the title suggests, this is a somewhat maidenly, overwrought, handwringing look back at the Cold War war plans. It is somewhat knecapped by the author's credulous attitude towards claimed nuclear weapons effects, and definitely crippled by a weak index and an utter absence of footnotes. There is a list of sources, but it's anyone's guess where any specific facts were found.
Battleground Pacific: A Marine Rifleman's Combat Odyssey in K/3/5, by Sterling Mace and Nick Allen. We want to extract some of Mace's experience as a BAR man and squad leader into a post of its own soon, but in the meantime, would recommend this searing and well-written combat memoir. Looking back at his time in combat from old age, Mace's memories are still crisp; the writing is sometimes poetic, which we're inclined to credit to hired-pen Allen. Some gormless New York publishing house sank a fortune into this book, and then sabotaged it by putting a stock photo on the cover, and worse, one that has adorned a plenitude of other covers. The win for you in that is that the hardcover has been widely remaindered (ours set us back all of $3.97 at Walmart), and the publisher did push many copies to libraries.
Bright Light: Untold Stories of the Top Secret War in Vietnam, by Stephen Perry. We recommend this SOG memoir highly. It's not as polished or professional a book qua book as, for example, John "Tilt" Meyer's books or John Plaster's are, but that makes it more immediate and personal. Steve was the boy next door who went to do his Army service and was screened as a candidate by the then-usual method, the SF Screening Battery. He volunteered for and completed SF medic training, which he describes briefly, and then was assigned to the 7th Special Forces Group, then at Ft. Bragg, North Carolina. He volunteered for Vietnam the way it was done in those days, by calling Mrs Billye Alexander, who got him what he wanted. In Vietnam, he and his best friend were assigned to FOB-1, where he was given a choice: dispensary medic, or volunteer to run recon. Steve ran with several Spike Teams including Idaho, Oregon and New Jersey. Some of these stories are truly untold, and it's good to have them.
No Need to Die: American Flyers in RAF Bomber Command, by Gordon Thorburn. The title refers to the fact that these Yanks weren't called up, and generally, when they joined up, their country wasn't even at war. Instead, they joined the Royal Air Force and flew with Bomber Command. While the Yanks who flew — and mostly, died in — fighters for the RAF have received a lot of attention, we're not aware of any other book about Americans in Bomber Command. They served throughout the command, including in the 617 Squadron "dam busters," and hit most of the famous RAF night-raid targets. If you haven't read much about Bomber Command, the scale of the losses are staggering, and Thorburn's detailed, moving portraits of the men who fought, and, in most cases, died, in RAF blue bring home the human aspect to that loss.
Sniper Elite: The World of a Top Special Forces Marksman, by Rob Maylor with Robert Macklin. Just started this story of a Briton who served in the Royal Marines and later in the Australian SAS. (So this is "Special Forces" in the rest-of-Anglophere sense, not in its more particular US meaning). Despite the off-putting title, it seems like a solid story so far.
Survival Related
The Biology of Human Survival: Life and Death in Extreme Environments, by Claude A. Piantadosi. This is a serious, academic tome that's also quite interesting: Piantadosi asks questions that interest all of us: what about extreme environments kills people? Altitude, depth, g-force, heat, cold, toxicity, you name it. Can the lethal aspect or degree of environmental conditions that is fatal be quantified with confidence? What do the case studies say? And, what measures might be undertaken to secure survival in those hostile environments? If these questions interest you, this book will, too.