Not hard to figure out who's the villain here, as little actor Vern Troyer, best known for his role in the Austin Powers films, gets the blue-gloves-where-the-sun-don't-shine treatment from the fine folks at the TSA: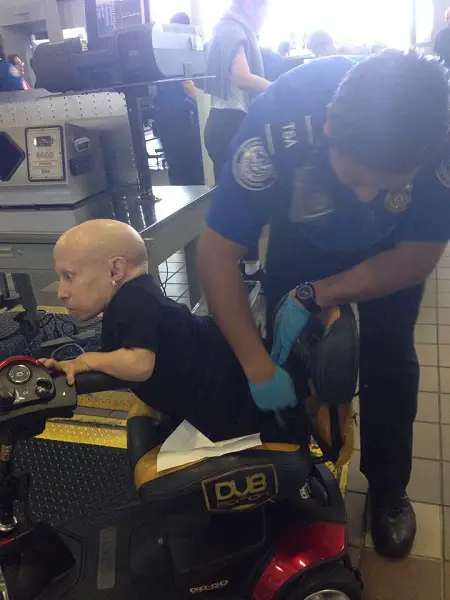 For crying out loud, he's just an actor who played an evil guy. (He's probably a perfectly nice fellow in person). Does this mean they're waterboarding Sacha Baron Cohen for the secrets of the nuclear WMD programs of Wadiya?
Well, it is the TSA. No one good, decent, honest, competent, moral or ethical has ever been employed at TSA in any capacity whatsoever.