Actually, this is the third time that we've written one of these up. This is not surprising as far more people are killed annually with things like "baseball bats" than they are with things like "assault rifles."
Miami's New Times, who never met a criminal they didn't like more than his victim, starts off saying some nice things about the young perp (right) before saying what he did this Christmas Eve.
Brandon Aydelott loved baseball. He was a varsity player at Gulf Breeze High School who also played in the Golden Gloves competition circuit, which regularly saw scouts from Division 1 schools. The 17-year-old senior could throw a 99 mph fastball — although he averaged about 80 — and also played shortstop. Police say a baseball bat played a part in the murder.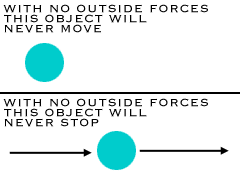 It almost seems like writer Allie Conti is attributing criminal intent to the bat. The same way she writes about guns! (even fake ones). Of course, she's probably a recipient of a low-quality liberal arts education, like most reporters, and probably never heard of Newton's First Law of Motion, particularly the bit about "unless an external force is applied to it."  Like most reporters.
Now she gets around to mentioning the victim of that fatal bat beating — Brandon's mother.
Sharon was a Pensacola native and a single mom. She attended high school and college in Alabama and moved back to become a beloved comprehensive science teacher at Holley-Navarre Middle School.
Is it just us, or have a lot of these murderers been raised by single mothers? Anybody run the percentages?
Her body was found around 6 p.m. Tuesday by a friend who stopped by the house on 1119 Crane Cove Blvd. in Gulf Breeze. The visitor first noticed a front door that was open and smeared with blood before coming across the deceased.
Friends are defined these days as, "who finds you when your only son beats you to death," apparently. Lord love a duck.
Brandon was found at a nearby home, where he had been staying on and off for several months because of his tumultuous home life. The 6'3″, 200-pound athlete peacefully surrendered and confessed to police how he beat his mom with a bat, cut her throat, and ultimately stabbed her in the eye. It is unclear what their final argument was about.
via Florida Teen Murders His Mom, A Beloved Local Teacher, On Christmas Eve.
Well, of course it's unclear. It's not like she can tell us, and he isn't exactly a credible witness.