The Washington word for "galactically stupid idea" is bipartisan, and before us we have a bipartisan bill to undermine military medical training. This is because these two partisans who are apparently bi (NTTAWWT… oh, who are we kidding, everything is wrong with that, it's just not any of our business) … anyway, these two bi partisans value the opinions of their friends in PETA (the overt wing of the ALF terrorist group) more than they value the lives of soldiers. Which is not surprising, because they're Congressmen, not a caste one normally associates with concern for les races oprimées. Such as, say, grunts.
Live Tissue Training, with which we have firsthand experience, is irreplaceable and necessary — as long as DC bums like these two soldier-haters keep sending our people into harm's way. Want an example? Special Forces medics last year drew on skills learned in LTT in a heroic effort to save two SF troopers gravely wounded by a Jordanian Air Force gate guard. Despite what autopsy determined later to be the irrecoverably mortal nature of the wounds, they kept one man alive for the hours it took to fixed-wing evacuate him to King Hussein hospital, where he unfortunately expired. Elsewhere, that skill saves real, precious lives. We've seen it, live in full five-sense surround. (The smells stay with you).
Back to our "let-em-OJT-that-med-$#!+" Congressmen:
Rep. Hank Johnson, D-Ga., and Rep. Tom Marino, R-Pa., introduced a bill on Tuesday that would require the military to use only "human-based methods" to train service members to treat injuries sustained on the battlefield and end the use of "live tissue training," in which troops stab or shoot pigs and goats to simulate the treatment of combat trauma, by Oct. 1, 2020.
Representative Hank Johnson's military service was… uh, he doesn't appear to have had any. He's a lawyer, and a second (at least) generation payroll patriot; his father was a high-ranking bureaucrat and he grew up in DC. Representative Tom Marino? Another lawyer with no military service. He was in the chronological sweet spot for the Vietnam Era draft (H.S. grad, 1970), but somehow didn't manage to wriggle into a uniform — he wriggled out of service, instead.
Johnson told the Washington Examiner he intends to raise the issue during debate on the fiscal 2018 National Defense Authorization Act and hopes to use the must-pass bill as a vehicle to ban live-tissue training. He said simulators offer better combat training than live animals, are more humane and are ultimately more cost-effective.

"It may cost more for a simulator than for a live animal in terms of initial outlay, but you can only use that animal once, you can use the simulator repeatedly. So over the course of time, it's better," he said.
Before you give too much credence to what Johnson says, bear in mind he's the brain-dead moron who didn't want to add any more Marines in Guam, because too many Leathernecks might make the island capsize and sink. (And yeah, he's a lawyer. We bet you're glad this dimbulb isn't your lawyer. Or maybe he was, and that's why your ex got sole custody of the kids and dog, or you're reading this in the Halfway House library after completing all your hard time).
The military already has transitioned many of its medical training courses to use human-based simulators, which advocates say are realistic and better prepare troops to handle combat injuries since the simulators have the same anatomy as a human.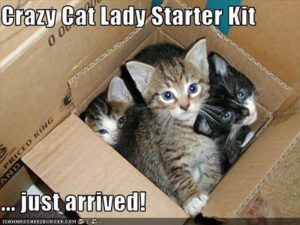 "Advocates" — nameless "advocates," like nameless "experts," are a technique used by a dishonest journalist to inject his or her opinion into the story. The only "advocates" who say that are the tofu-burning weirdos and cat hoarders of PETA, and the snake-oil salesmen who sell these simulators.
You can write this down: if you ever have to do a cutdown on a bleeder for real, or even just treat for tension pneumothorax, you'd rather it wasn't your first time doing it except on a computer screen.
But for some training, the military continues to use live goats and pigs that are anesthetized, injured, treated and then euthanized.

The Defense Department is not onboard with completely ending its use of animals in combat trauma medical training – at least not yet. Lt. Col. Roger Cabiness, a department spokesman, said the military is "actively working to refine, reduce, and, when appropriate, replace the use of live animals in medical education and training."
This reporter, Jacqueline Klimas, like Johnson and Marino, literally values the animals expended in LTT — 8,500 pigs and goats per annum — more than a similar number of human souls. At least when the souls are those of soldiers.
What a despicable, dysfunctional, amoral human being!
Perhaps she could find some way to mortally wound herself, so that her local EMS can practice on her, and spare the live of one endangered caprine.
Or maybe we can replace goat lab with something that doesn't take a precious life, like, say, journalist lab.
After all, if it saves just one goat, it's worth it, right?
via The military kills 8,500 pigs and goats every year for medical training. A new bill would end that | Washington Examiner.