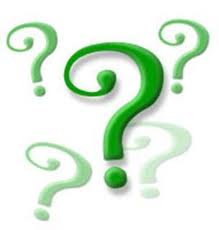 The very last thing that will be executed under Jeh Johnson's leadership, if that's the word, of the Department of Homeland Security, is the 2017 Inauguration. The Secret Service plans to flood the DC zone with armed defenders. The Washington Examiner:
Washington is beefing up security in the run up to President-elect Trump's Jan. 20 inauguration, including the deployment of 5,000 National Guard troops downtown amid security concerns.

Mayor Muriel Bowser said despite increased security concerns, the city is prepared and ready for the event, she said Friday at a press conference with U.S. Secret Service and other security forces.

"We prepare for the biggest number possible," Bowser said. Secret Service special agent Brian Ebert said the Washington field office is "well-prepared and ready for this inauguration."

In addition to the 5,000 National Guard troops being deployed in the city, 3,000 security officers from multiple jurisdiction will also be on the ground, according to security officials.
Many of the 3,000 LEOs are detailees from other Federal agencies, assigned to scut work and standing posts by the Secret Service. (That's pretty normal for any big even the Secret Service is protecting). These law enforcement officers will be armed with their customary sidearms.
But the National Guard soldiers? Some of them may have weapons, but most will be unarmed. Even any that do carry weapons will simply be window dressing: neither Johnson nor the Secret Service considers them sufficiently loyal or well-trained to be trusted with firearms.
There is a technical term for a soldier in uniform, but unarmed. This technical term is understood by the soldiers, and by the would-be lone wolves and homegrown wolves of ISIL.
Target.
They're not "beefing up security." They're beefing up security theater. They might as well put the TSA in charge.